Dr Miller Is Elected as a TMS Fellow
Prof. Jan Miller of MUSE and the University of Utah will be named a TMS Fellow at the March 2022 TMS meeting. This represents an outstanding achievement within the field of metallurgy, and he will be one of only ten scientists receiving this award in 2022. Congratulations Jan!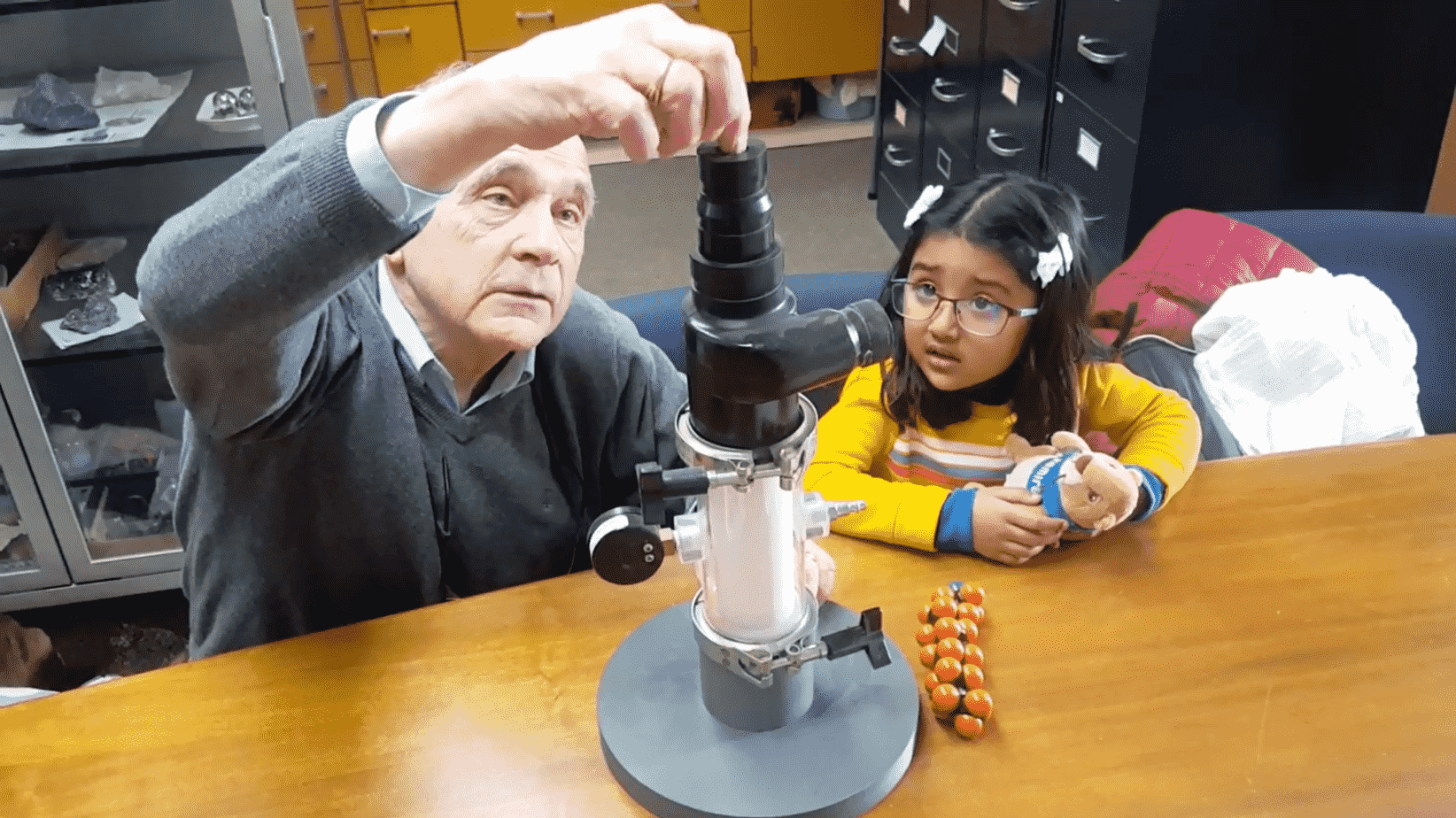 Dr. Miller is explaining how an air-sparged hydrocyclone operates to Mahi, the young daughter of one of his former students.